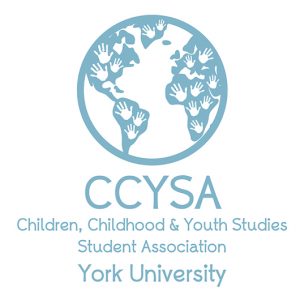 This association is for CCY  majors and minors and their allies.
Connect with the CCYSA group on Facebook.
The CCYSA Student Association's objectives are to give students, staff, and faculty of York University an opportunity to gain further knowledge of children and their cultures; to advocate for children's rights; to build lasting friendships and partnerships in the community through social and cultural events, advocacy projects, and information sessions; and to provide resources for its members such as mentoring, leadership training, and volunteer opportunities.
To get involved or to find out more, contact chstsayork@gmail.com or visit our website.
CCYSA Office Location: 028 VC
CCYSA is an association comprised of CCY students striving to promote peer and community partnership. We believe in reaching out to fellow students and community members through social events, advocacy projects, and information sessions. We aim to provide resources for our members such as mentoring and volunteer opportunities to support individual student learning. Our goal this year is to educate and engage in discussion surrounding child and youth cultures in order to enhance and refine our program knowledge, as well as be a space where CCY Students can go to for support and/or assistance. We want to make CCYSA more known among campus and are hoping to get everyone involved!
Meet the CHSTSA 2017-2018 Executive Team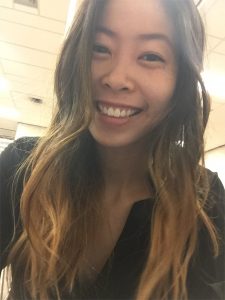 President: Megan Loo
Hi everyone! My name is Megan Loo and I'm heading into my fourth year of Children's Studies/Concurrent Education. I was excited to join the CHSTSA Executive team last year as Vice President, and am even more excited to be your new President! I'm hoping that through this upcoming year, I will continue to meet many more of you and promote CHSTSA. My goal is to encourage peer and community relationships and be part of a team that always supports its students. As a result, don't be afraid to come say "Hi" and ask questions, or just chat. Looking forward to meeting you all!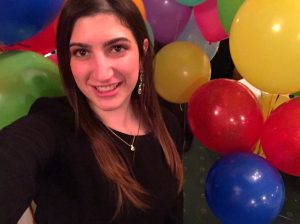 Vice President: Melissa Di Bratto
Hi everyone! My name is Melissa Di Bratto and I'm going into my fourth year of the Children's Studies program here at York University. I am very excited to be your CHSTSA Vice President as I have previously been your secretary for the past two years! I can't wait to bring fresh ideas to the council and more importantly bring more opportunity for engagement with all children's studies students. I am looking forward to what the next year brings to our Children's Studies program. All the best!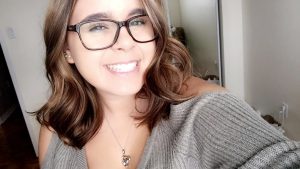 Peer Mentorship Coordinator: Cassandra Granata
My name is Cassandra Granata and my position as a CHSTSA council member is a peer mentorship coordinator. I am super excited to be part of CHSTSA this year. I was part of CHSTSA last year and it was an amazing experience and I want to make an even better experience this year. I hope to be able to be a mentor to any students who ever need help with anything. I am always the type of person that if you need me, I will 100% be there for you no matter what. I am excited to lead students who feel down into the right directions no matter the obstacles that may come their way. I am looking forward to working as a team this year with my fellow CHSTSA council members and seeing what 2017-2018 school year has in store for us.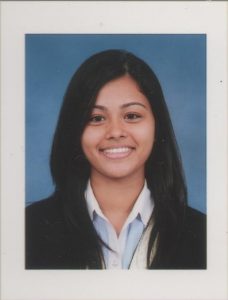 Finance Coordinator: Sarah Manohar
I am a third year Children's Studies student, moved here from Dubai. I took Children's Studies because I am passionate about child advocacy. I strongly believe in children having their own voice and that we need to provide them with the opportunities to express themselves. I'm planning on going to law school to study human rights law specializing with Children. I feel like the Children's Studies department has been dormant for too long and I hope that by being a part of this team we will be able to help awaken the Children's Studies students and help them become more active in the department, hopefully we will be able to help them see that they have more options than just teaching or social work with this degree. I am excited about getting to know the people that help make this extraordinary program what it is and I am excited to help make it even better!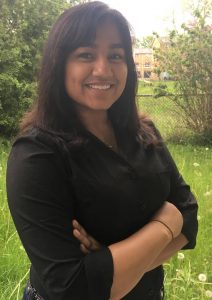 Head Student Representative/Events Coordinator: Larisa Julius
Hello! My name is Larisa, I'm a second year Children Studies Major! The Children's Studies community at York is compromised of a large number of students and this year I look forward to creating a space for increased student involvement. CHSTA 2017-2018 is here to get you involved, and always open to your inquires. University is more than what you learn, it's the connections you make. I look forward to a successful year!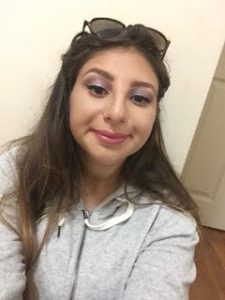 Secretary/Events Coordinator: Christine Baoukian
Hey, my name is Christine and this will be my second year in the Children's Studies program. I am currently a CHSTA member and I am really excited to take on the role of event coordinator and secretary. I am really excited for the upcoming school year and know there are going to be several events going on in order for everyone to get to know each other in the CHSTA community. Hope to see/meet you all in the 2017-18 school year.